A Symbol of Guidance
The medicine bag is so much more than an accessory. In this facilitated workshop, participants learn its history and purpose while making a medicine bag of their own using locally sourced deer leather.

To start, we sew two halves together then lace the bag to finish it off. Stitch holes are done in advance for easy assembly, and kits come either hand-beaded by an Indigenous maker or unbeaded if you'd like to bead them yourself.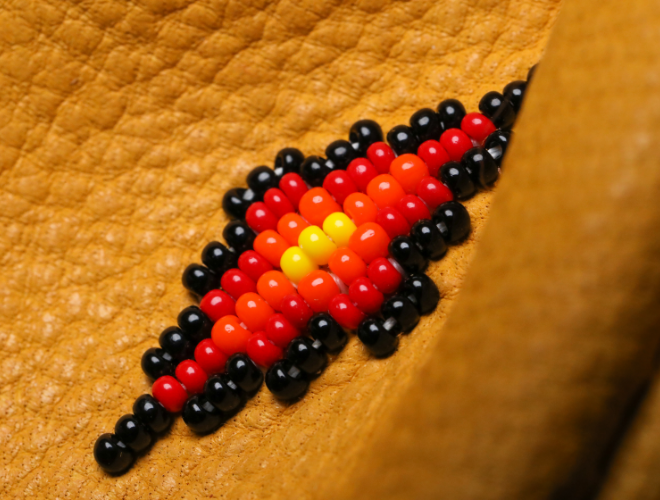 What We Cover
In all of our workshops, we discuss teachings and topics like cultural appropriation versus appreciation, the National Day for Truth and Reconciliation, the medicine wheel, and more. Participants are invited to ask questions in a safe and welcoming space.
Make It Personal
Want to make your medicine bags even more special? We're fully equipped to deboss your company or client logo for a one-of-a-kind gift. Contact us to learn more.
Learn More